Report expenses
Enter your cash and credit card expenses. Local or foreign currency with automatic update. Attach your receipts. Send the report from wherever you are.
Approve expense reports
Define an approval workflow. Review and approve the expenses reports in a simple and orderly manner.

Powerful analysis
The different reports will help you visualize and audit employees' expenses, you will be able to make efficient decisions.
Maintain Compliance Standards
Comply with applicable regulations, policies and internal procedures.
The way in which employees spend in companies is one of the most effective "thermometers" in measuring the control environment, business ethics and compliance with policies and procedures.

Carlos Rozen (Partner in BDO and President of the Argentine Association of Ethics and Compliance "Asociación Argentina de Ética y Compliance")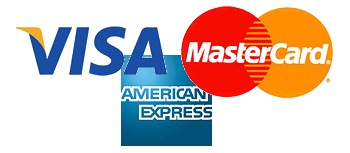 Integration with the main credit cards of all the banks.
Importing the monthly corporate credit card statements for VISA and AMERICAN EXPRESS, MASTERCARD to T&E Express, it will automatically load the statements of all the users with their expenses saving them time.
See more features
We have been using T&E Express in Sinteplast for two years. It is an essential tool for the Company which enabled us to order the expense report rendering process, by standardizing and controlling it in a very efficient manner. It is very adaptable to the needs we have in Sinteplast. It significantly reduced the time for the expense payment process to staff, which resulted in an improved working environment in the company.
Since we implemented T&E Express at a regional level we were able to significantly reduce the time in the loading and approval of expense reports. The support provided is fast and efficient.
With T&E Express we save a lot of money in the process. It is very simple to use and it helps us work in an orderly manner. We are in the evaluation process to implement it in all the Latin American Region.
SOME USERS OF T&E EXPRESS
Sinteplast

Diageo

Whirlpool

Adama

Jones Lang LaSalle

BDO

Intraway

Argentina Clearing

Rofex

Primary

Biogénesis Bagó

Newsan

Swiss Medical Group

Assist Card

Tecme

Sinergium Biotech

Walmart

Manpower

Agros

Boldt Peralda